Virus free traffic exchange
One of the things that led us to build Autosurf UK was our dissatisfaction with the number of viruses, pop-ups and frame breakers we would experience on other autosurf sites. To that end Autosurf-uk is always upgrading its security to minimise this occurring. This is not to say it is perfect, as the odd person finds a way to circumvent one of our procedures for a short time, but we endeavour to patch any loop hole found. This makes us one of the securest, fastest and adapting autosurf sites on the internet; so enjoy a smooth surfing experience.
How do we protect you?
When a site is submitted a series of checks is run to ensure that any site added is secure. We achieve this by doing the following:
Ensuring the person submitting the site is not using an ad blocker to prevent our checks working.
Ensuring the person submitting the site is not using a Java blocker to prevent our checks from working.
Holding the site in a frame for 30 seconds to ensure it does not break the frames; if it does it fails our tests.
Checking web safe lists to ensure the site has not been reported for Malware or Phishing. If it has it will not pass this test.
Scan the site for viruses.

The image below demonstrates what a successful test looks like: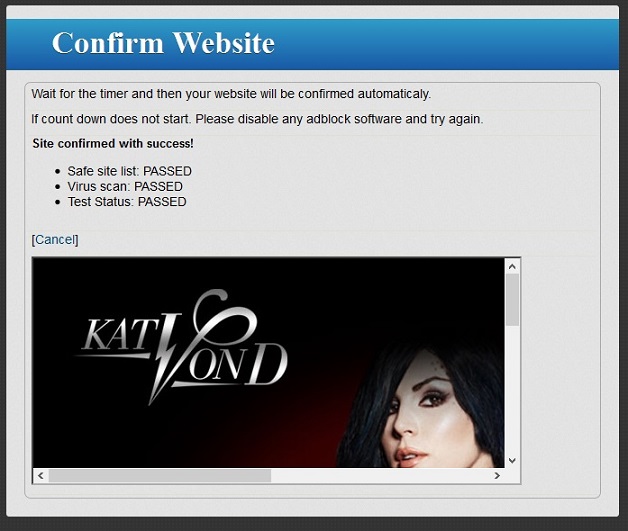 What about the surf bar, is there any protection there?
Yes there is! We pride ourselves on keeping you safe and making your experience an easy and hassle free as possible. We have a variety of fail safes in the toolbar itself to again help with a smoother experience.
Basic Frame Breaking, prevention that you will find on most sites.

A secondary timer that runs in the background. If that page has not navigated away after 45 seconds it will attempt a forced refresh. It is done to minimise the effects of sites designed to stop surf timers.

The 'report this site button' allows you to manually report any site that has successfully circumvented any of our security so we can manually inspect and ban it.
Below our surf bar.

Below: the report site window.Using this feature you can report frame breaks, malware, pop-ups, sound abusive or in appropriate content, all with a few simple clicks.